How many calories are in a souvlaki and how many in a Greek salad?
If we had to choose a single type of food to highlight as our Greek "national" fast food, then without a doubt, souvlaki would come out on top by far.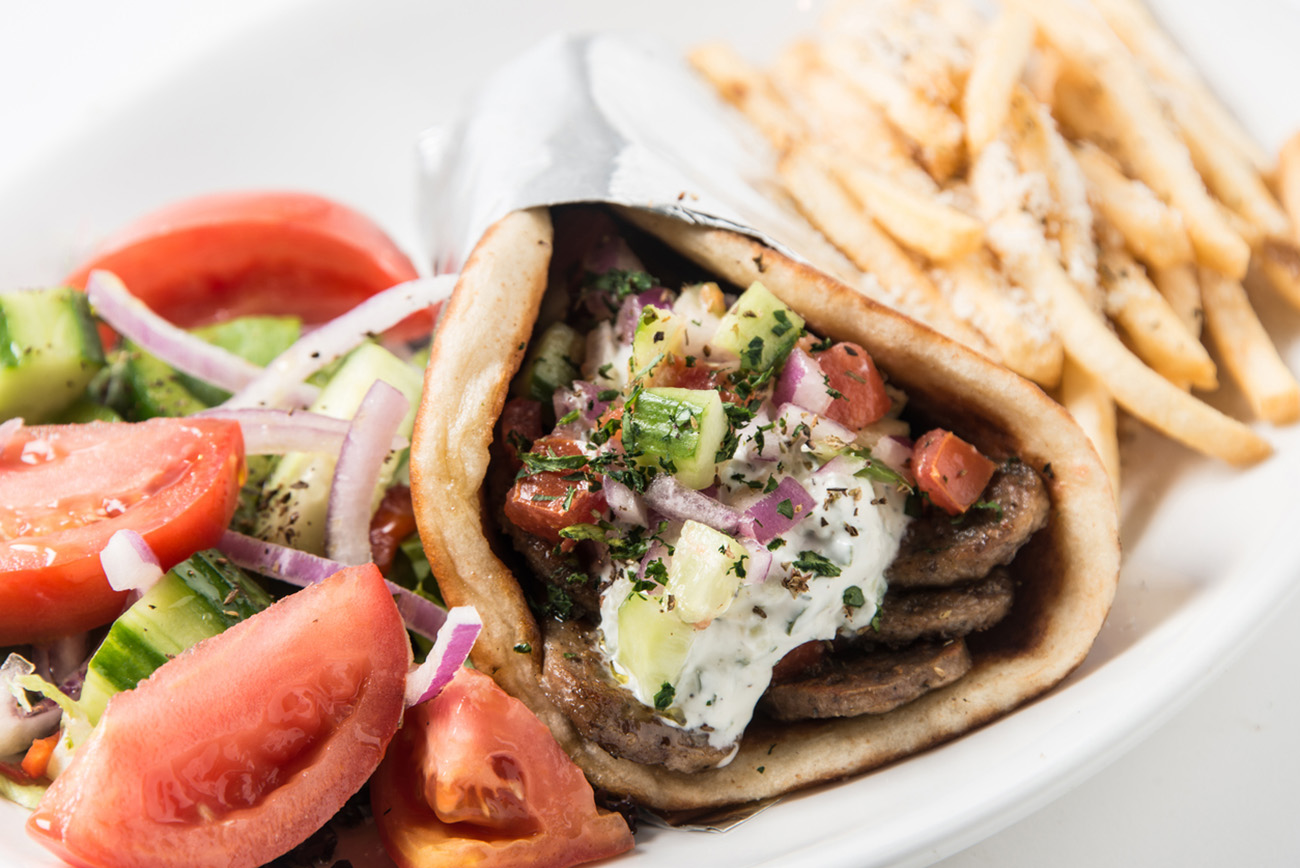 If we were to pick one type of "national" salad, then it would definitely be the Greek 'village' salad.

What happens when souvlaki and Greek salad... clash in nutritional terms? 
The gyro and tzatziki skewer has about 760 calories with 47g of fat (17g of saturated fat), 3g of fiber and 54g of carbohydrates.
Greek salad has about 460 calories with 28g of fat (7g of saturated fat), 5g of fibre and 18g of carbohydrates.
Even though the salad has a lot of fat from feta, olives and olive oil, it is mostly good fat and the meal overall is still lower in fat and calories than a souvlaki  gyros sandwich.

The main nutritional drawback of "pita bread" is not the pie or tzatziki. It's the meat itself. Whether it's pork or not, gyros has too much fat per 100g. And this fat is not "good" fat.

In addition, the Greek salad "boasts" more fibre than vegetables such as onions and tomatoes, which have significant amounts of vitamins A and C.


The ultimate winner, then, is the Greek salad. But be careful.

Also, if your souvlaki has ungreased pita, fat-free meat (as much as possible) and no sauces etc., then overall it is a complete meal without so many calories.