Top 24 Classic Greek Foods & Dishes

Greek cuisine is known worldwide for its distinctive flavours and the nutritional content of its dishes. The emphasis is on grilled rather than fried recipes and most traditional dishes do not contain complex sauces. Furthermore, Greek housewives add flavour to their dishes by using seasonings, which makes them even more special.

The Greek diet has a strong basis in the Mediterranean diet, which many nutritionists promote as they consider it rich in nutritional values. Moreover, they believe that the Mediterranean diet is the key to longevity.
#1 Taramosalata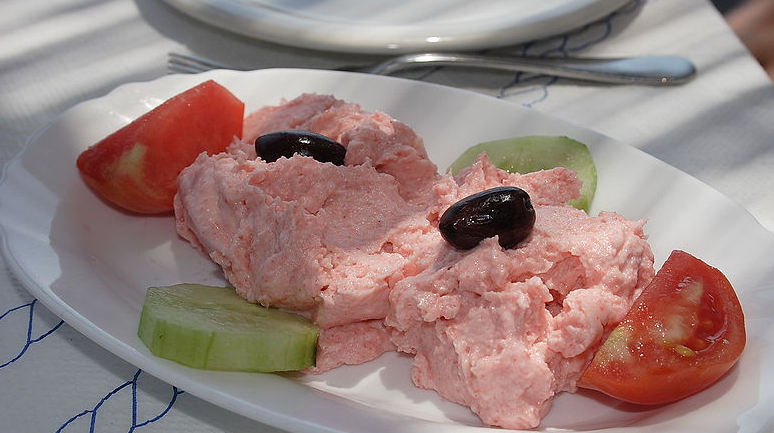 Taramosalata is a creamy snack consumed mainly in Greece and Turkey. In Greece, taramosalata is usually consumed during fasting periods (mainly on Clean Monday), because it does not contain dairy products, eggs (poultry), etc. Its main ingredient is taramas, i.e. fish eggs.

Taramosalata by Viosal - Buy here
Taramosalata by Dip Blue - Buy Here


#2 Giant Beans (Gigantes)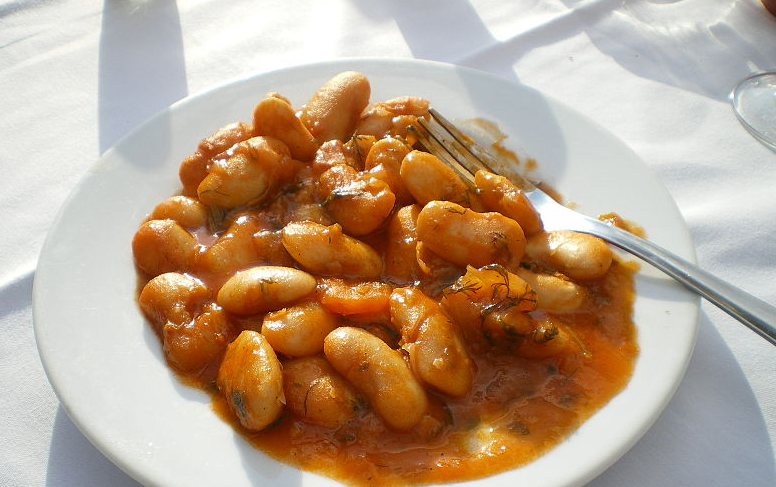 Roasted or boiled, giant beans are distinguished for their special taste and the infinite culinary combinations they offer!

Gigantes products - Buy Here


#3 Greek salad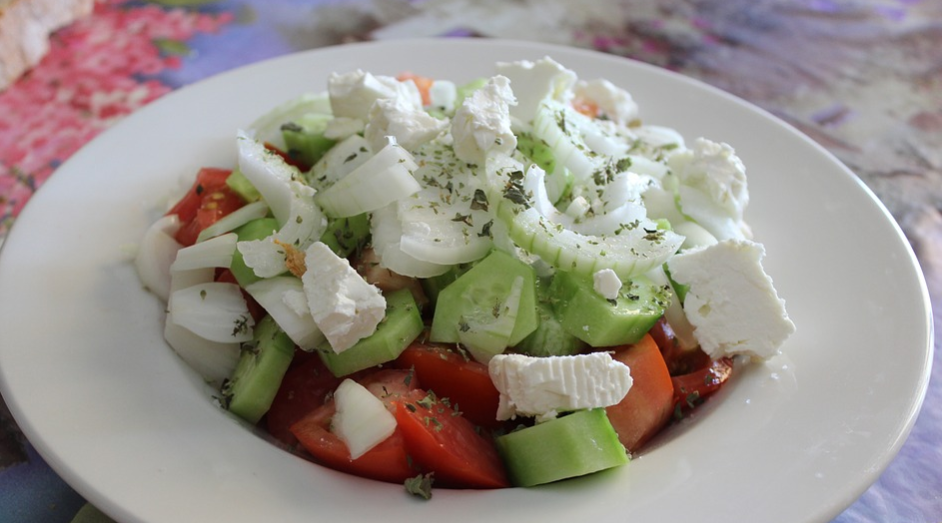 From the humblest tavern to the most sophisticated restaurant, every menu in Greece will offer a choice of rustic, traditional or "tweaked" salad. There may be chef's variations on this classic dish, but the "foundations" are the same - chopped tomatoes, onions and cucumbers, olives, feta cheese and a topping of olive oil and oregano.

#4 Chicken soup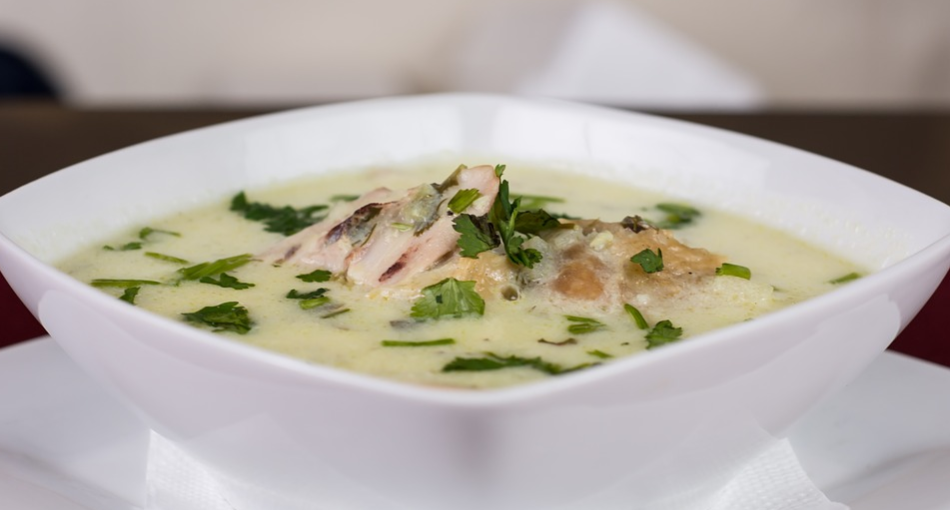 The Greek "medicine" for the common cold. Includes chicken, rice or pasta and the classic "egg lemonade" that makes all the difference!

#5 Phyllo & Pastry Pies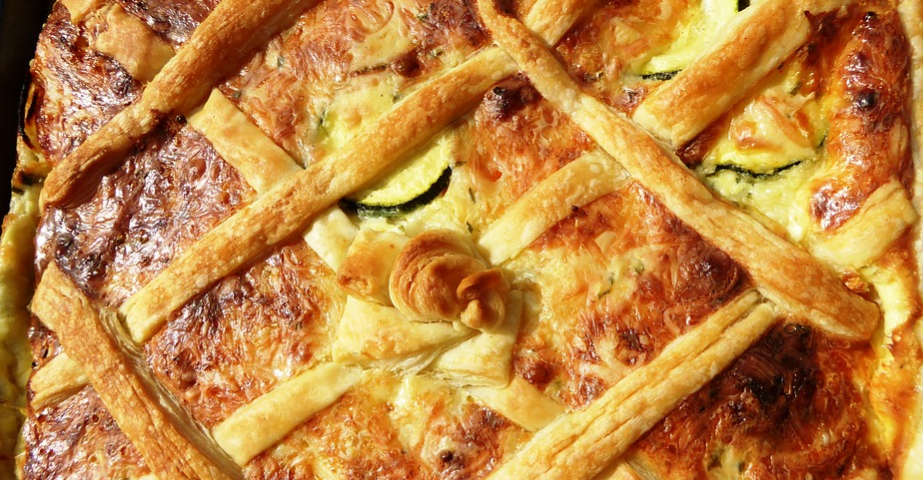 Pies are a big deal in Greece. In fact, every bakery sells a variety, both sweet and savory, for all tastes. There is the tyropita, the spanakopita, the zambonotyropita, the chicken pie, the herb pie and combinations of these.

Pastry Pies - Buy Here


#6 Fava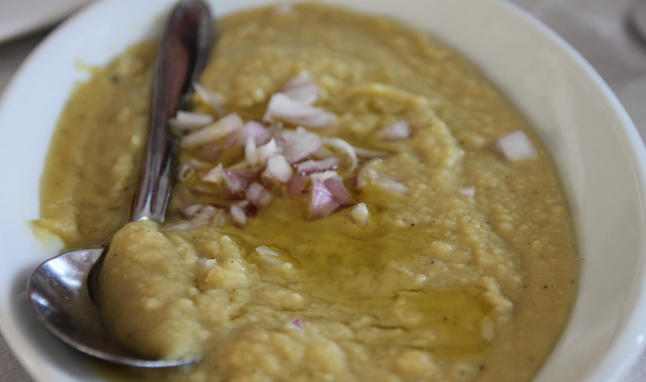 In Greece it is most closely associated with the island of Santorini, where it is made with onions, olive oil and lemon juice.

Fava - Buy here


#7 Meatballs (Keftedakia)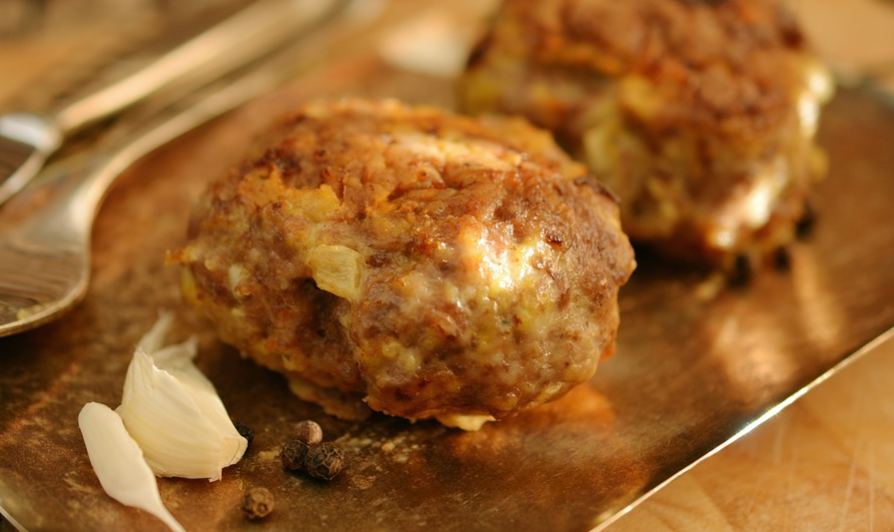 The children's favourite food: Mixed minced meat, with onion, garlic, spices and some variations of herbs (oregano, mint, spearmint) make it the "love bite" of visitors to our country.

Keftedakia Stuffed with Cheese cream - Buy Here


#8 Soutzoukakia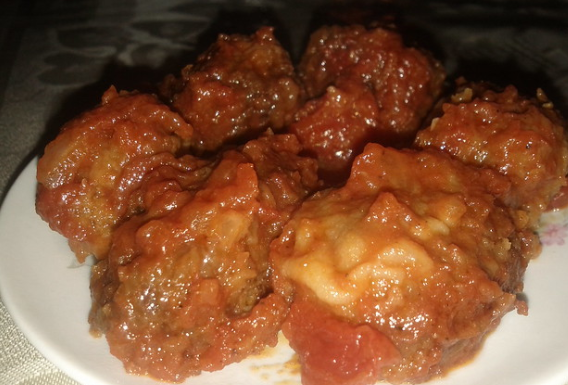 The popular soutzoukakia, is one of the most famous dishes that tourists love. They are a traditional Smyrian food and resemble meatballs. However, soutzoukakia are baked in a cumin-flavoured sauce rather than battered and fried.



#9 Mousaka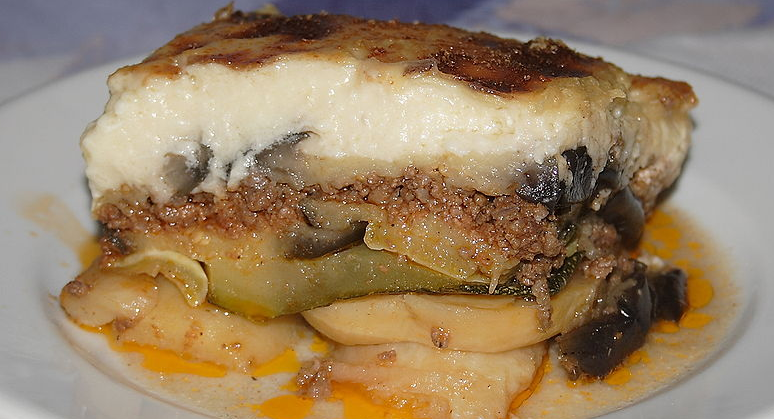 No comments. We're just going through the time of year when always, from some tavern, you can hear softly "...and Mousaka please".

Mousaka - Buy here


#10 Beef stew (Mosxaraki Kokkinisto)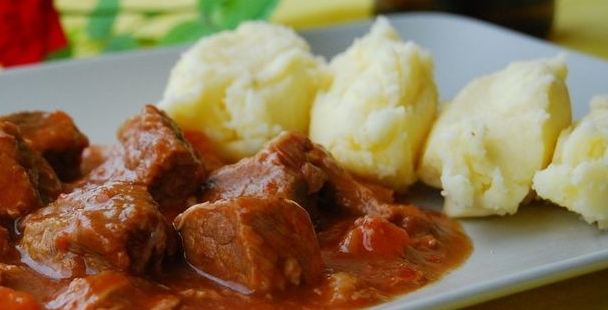 Meat with tomato sauce, in a pot, is one of the most mammalian dishes one will encounter in Greek households.

#11 Pastitsio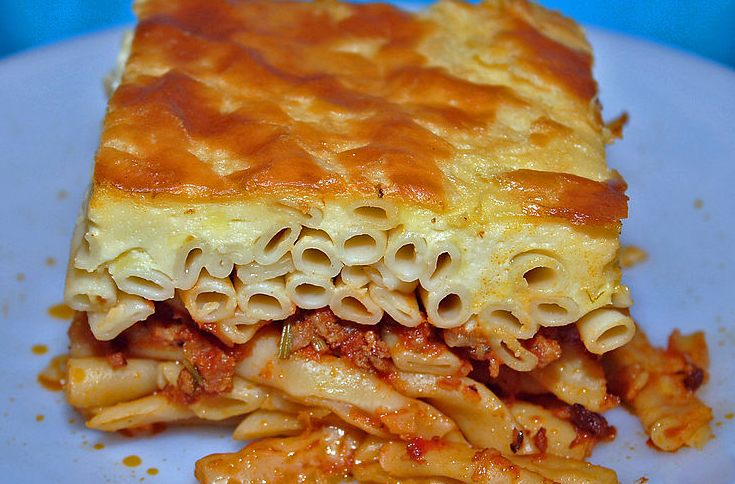 A moussaka that is more light and easy, it is equally loved and adored for its top combination of cream, minced meat and pasta.

Pastitsio Pasta - Buy here


#12 Ladera (Oily Vegetables)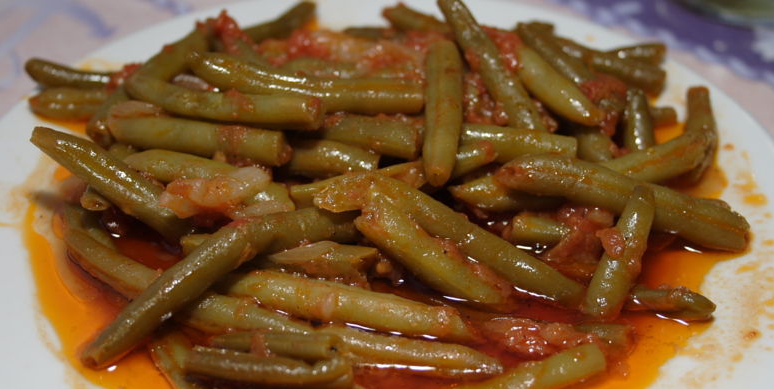 Top vegan option. Boiled vegetables in soup form, with combinations of red sauces, suit the most discerning.

Ladera collection - Buy here


#13 Sesame Koulouri Bun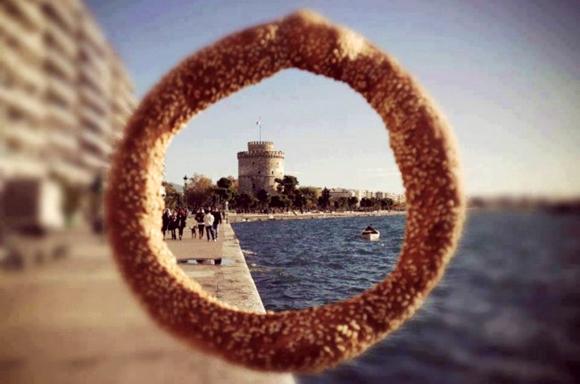 Thessaloniki in one shape! Loved as much as any snack and is delightfully eaten plain or paired with everything!

Koulouri from Thessaloniki - Buy here


#14 Bougatsa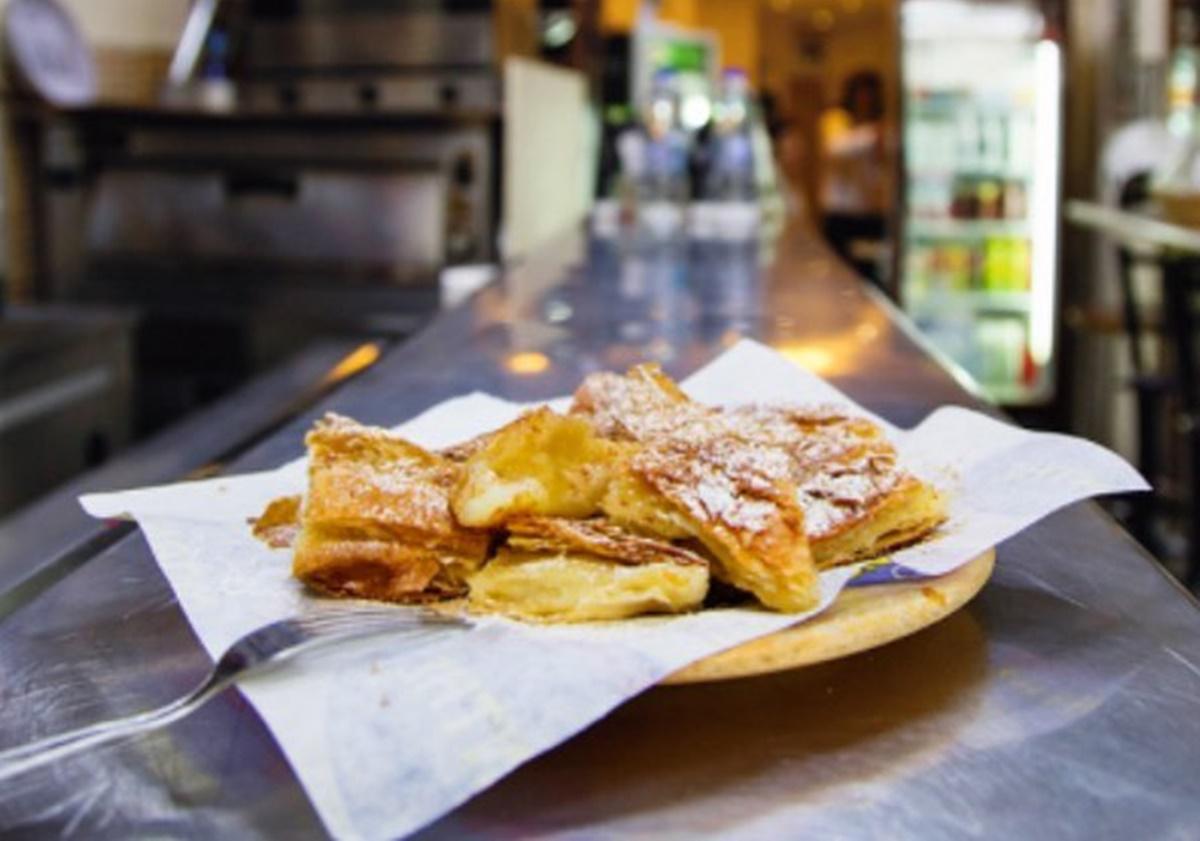 Our favorite Asia Minor dessert, brought to Greece by refugees, making it particularly popular in northern Greece. Its name comes from the Turkish word "pogacha" (Pogaca = dough).

Varieties of Bougatsas - Buy here


#15 Spetsofai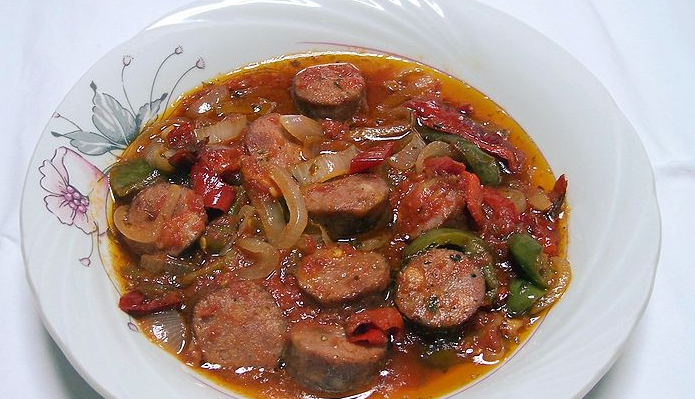 Combinations that... "kill". Sausages, peppers, onions, all together in the dance of the pot.

Traditional Sausages (Loukaniko) - Buy here


#16 Galleon with garlic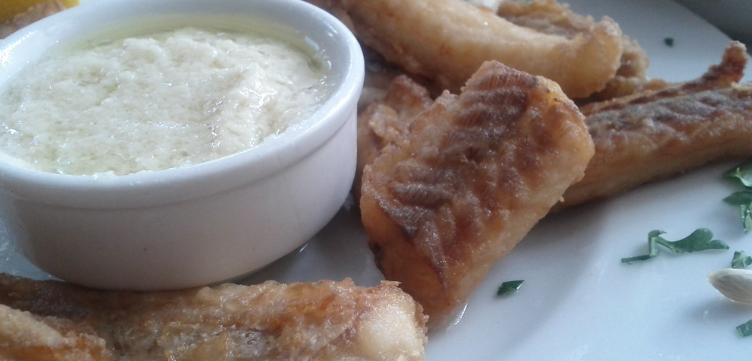 When we say galleo, you say garlic: A combination that brings back memories of years...

#17 Souvlaki

Souvlaki is marinated pork, chicken, beef, or lamb grilled on a skewer. It's typically served on a skewer, but you can also eat it in a warm pita or over salad. Gyros are made with stacked meat (usually pork, but other meats are common) that has been cooked on a vertical rotisserie.

Souvlaki from Pork, Chicken, Veal - Buy here


#18 Tzatziki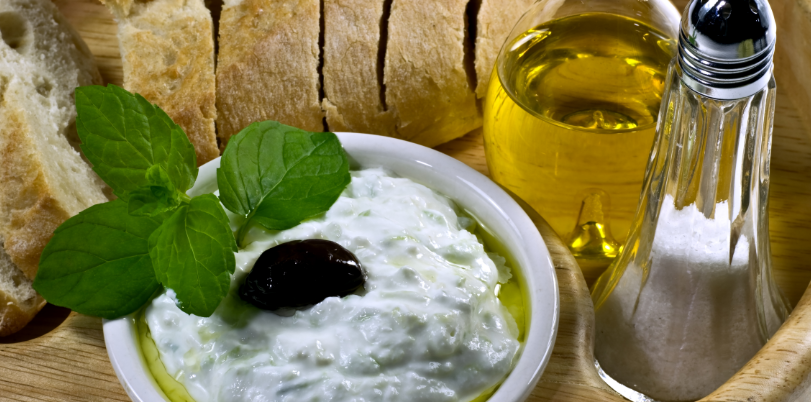 The "sacred" garlic, in addition to its immense nutritional value, provided us with this elaborate result of yogurt, cucumber, salt and olive oil.

Tzatziki salads - Buy here


#19 Kleftiko Lamb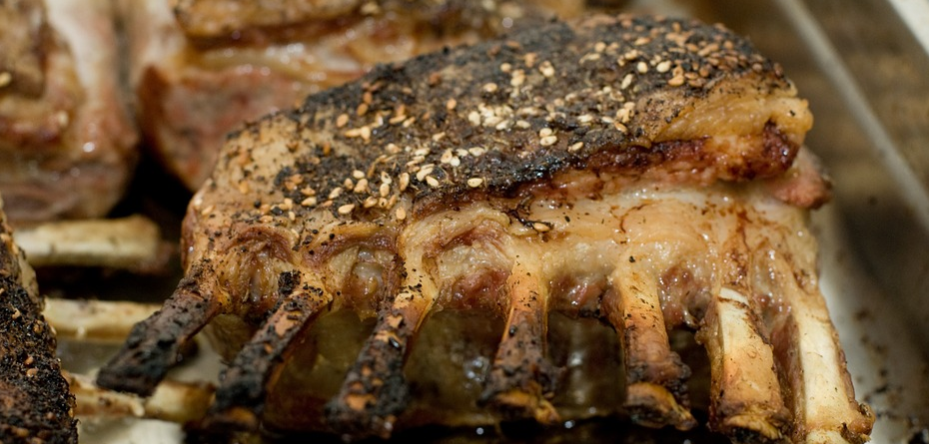 Lamb with herbs in a herb pie is a tried and tested and Greek recipe of success.



#20 Melomakarona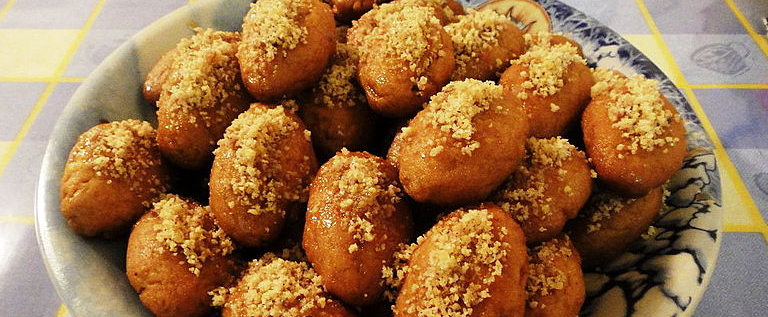 For the Greeks, the sight of melomakarona screams "Christmas" as loudly as a decorated tree with lights (maybe more).



#21 Stuffed Peppers (Gemista)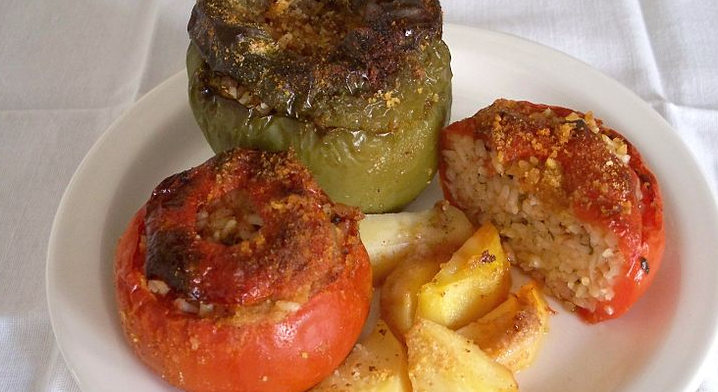 Orphaned (without meat) or with minced meat, they can cater to any taste. The secret is in the cinnamon.

Gemista - Buy here


#22 Dolmadakia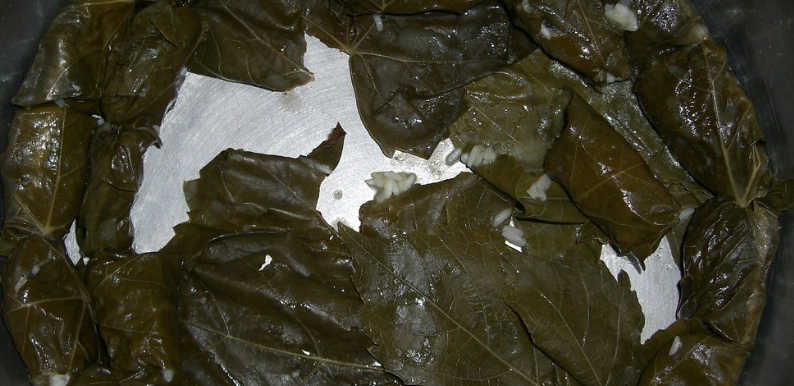 Whoever thought that wrapping minced meat and rice in a vine leaf was a good idea... was probably a genius!

Dolmadakia - Buy here


#23 Loukoumades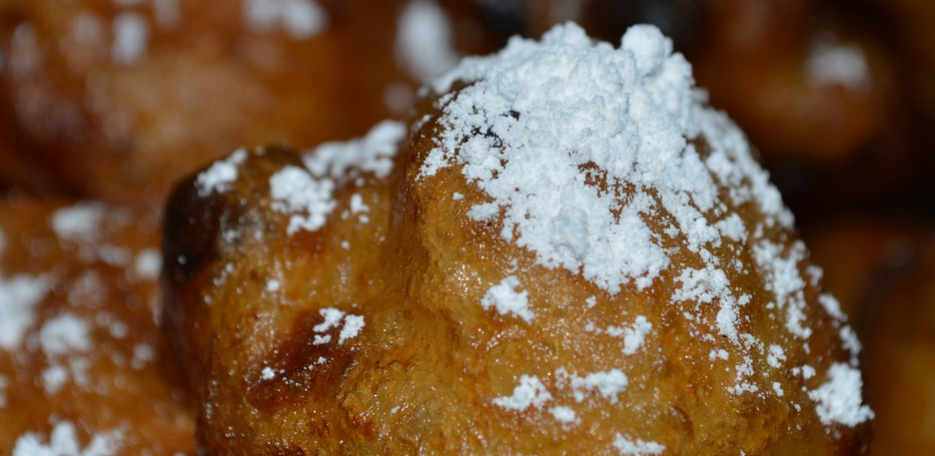 With honey, sugar and walnut, but also with new, more modern variations, they bring Greeks to tears of joy.

#24 Spoon sweets (Glyka koutaliou)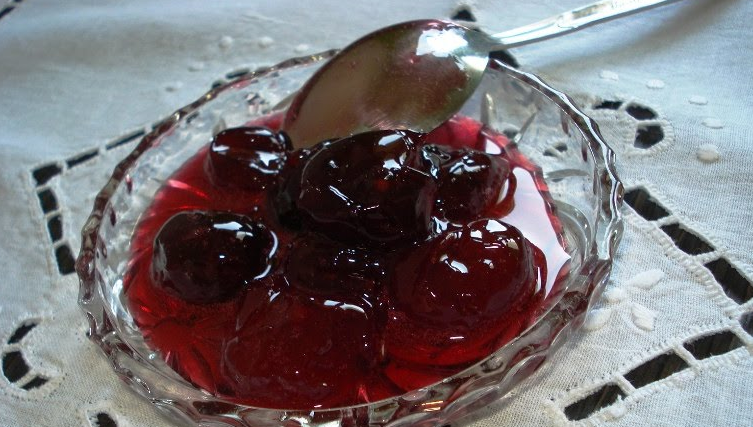 The large amount of fruit produced in Greece proved overwhelming in the old days when trade was slow or non-existent. As a result, spoon sweets, like the jams of Western Europe, became the Greek way of preserving fruit.
This is one of the cases where pure sugar rather than honey is used in traditional Greek recipes.

Traditional Spoon Sweets - Buy here